AUTHOR'S BIOGRAPHY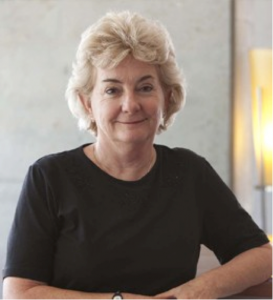 With a B.A. majoring in geography and environmental science and a passionate interest in the world I spent 19 years as a geography teacher. I became highly involved in teacher professional development and writing curriculum support materials. I also worked in curriculum development and support and was approached to write textbooks.
Subsequently I co-authored eight geography textbooks for Nelson-Thomson Learning. The series Pathways in Senior Geography held a place for several years in the top ten best selling Nelson titles with its core books holding positions in the top twenty Nelson titles ever published in NSW at that time. Pathways was described as 'an outstanding series, which has swept aside the opposition in the NSW market'. Investigating Australian Geography, published in 1994, sold over 27 000 copies within two years.
Investigating Australian Geography and one of the Pathways books won awards in The Australian Awards for Excellence in Educational Publishing in 1995. Two of the Pathways books won the same award in 1996 and one won an Australian Publishers' Association Short Listed Andrew Fabinyi Award for the Best Designed Book for Secondary Education Purposes. In 1996 one of the Pathways books also won an award from the Australian Geography Teachers' Association.
The settings, adventures and knowledge gained from my extensive world travels form the basis of my current story writing. I am currently completing The Pobblebonk Earth Detective Club – Adventures in Yellowstone. My computer is home to six more books and dozens of stories in various draft states.
I now manage and coordinate a local habitat corridor restoration program, the success of which is recognised nationally. In 2009 and 2010 I was given state-wide awards for my outstanding contribution to volunteer conservation.
My other interests include bushwalking, surfing, native plant botany, politics and of course – reading!